From Energy to Food and Biodiversity to Zero Waste – we have been busy…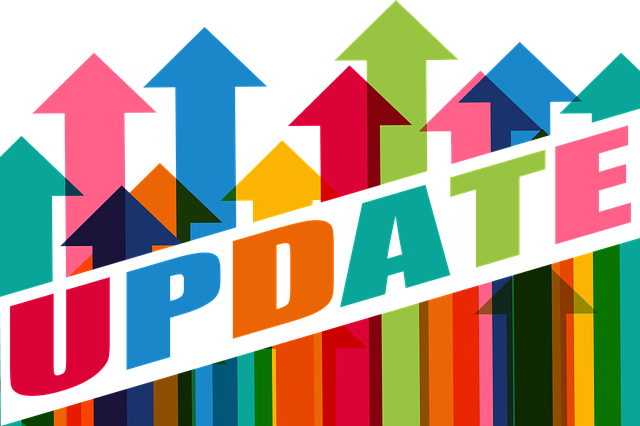 Thank you for your continued support for Carbon Neutral Aldbourne. There are many things happening and taking shape and we guarantee you will be hearing and seeing a lot more from us in 2021. Here is a round-up of some of the things we are currently working on.
ENERGY
Our Energy Team has been looking at ways to reduce our use of planet-damaging fossil fuels and to increase our access to clean energy.
Homeowners in England can get up to £5,000 in vouchers to make their homes more energy-efficient under the Government's Green Homes Grant scheme. Check out the Government website to see if you are eligible.
If you live in Aldbourne and have used the scheme or looked into using the scheme we would love to hear from you about your experience.
We are currently assessing the feasibility of installing electric car charging points in the village to support those who want to make the switch to an electric vehicle (especially those who don't have a private driveway). If you know of any suitable locations to site the chargers please get in touch.
Have you done any home improvements which have improved the energy efficiency of your home or reduced your carbon footprint? Perhaps you have installed solar panels or a heat pump? Or you have insulated your loft. We would love to hear from you so that we can share your experience with others and demonstrate that there are many ways to reduce the carbon footprint of your home.
FOOD
Our Food Team has been busy brainstorming ideas for how we can reduce the carbon footprint of the food we eat.
We are on the look-out for spaces around the village which could be used for growing community fruit and vegetables. This could be small spaces suitable for raised beds or larger spaces suitable for a community garden or community veg growing scheme.
We are considering the feasibility of setting up a bulk buying scheme to give more people access to healthy, organic food at lower prices. We are also considering how we could share collection times from local plastic free shops to cut down on car journeys. Get in touch if you would like to be involved.
Top tips – we are planning to regularly publish top tips on how to prepare seasonal food and how to avoid food waste. For our first top tips please read on to the end of this article.
ZERO WASTE
Our Zero Waste Team are considering a number of projects aimed at reducing the amount of waste we produce. Particularly focusing on single-use plastic and hard to recycle waste.
We are currently looking into the Surfers Against Sewage Plastic Free Communities scheme. The scheme aims to help communities to reduce the use of single-use plastics – through businesses, schools and individual households.
We would love to start a repairing scheme which matches up repairers with those who have items that need to be repaired. We are on the look-out for people with specialist skills. Perhaps you can sew or fix electrical items? Or do you have items in your home in need of repair? Get in touch to find out more.
We are in the process of compiling a database of collection points for various items that can't go in your curbside recycling bin but can be recycled through the Terracycling scheme. Items include crisps packets, dental products and stationery. If you would be interested in becoming a drop-off point or you know of any suitable places please get in touch.
BIODIVERSITY
Our Biodiversity Team has a range of projects on the go which aim to increase biodiversity and engage more people in the natural environment.
If you have a garden in Aldbourne and you would like to make it more wildlife-friendly please get in touch and join our Blue Campaign.
We are planning to set up a citizen science project aimed at finding out more about the wildlife that currently calls Aldbourne home. We plan to use an app to record sighting and to build up a picture of how different environments compare (e.g. arable fields, hedgerows, field margins and monoculture fields). Get in touch for more info or look-out for updates in our newsletters and on Facebook.
We want to ensure that as well as providing suitable habitat for wildlife we are also connecting up wild spaces to ensure freedom of movement. We would love to talk to any local landowners about this. Please get in touch if you have any contacts or forward them our details.
TOP TIPS – This month's top tips were kindly put together by Jo Williams
Use Your Loaf
Make toast straight from the freezer.
Make sandwiches (in the morning) with bread from the freezer ready for lunch.
Make breadcrumbs from stale bread and freeze ready for crumbles, toppings, stuffing and sauces.
Revive stale bread in the microwave. In a dampened wrap, heat for 10 seconds on high, repeat as necessary.
Revive stale baguettes in the oven. Immerse under running water, cover any cut end in double aluminium foil then bake for a few minutes at 200C (180C fan).
Use your eggshells
Wash thoroughly, allow to dry completely then crush
Spread as a mulch.
Spread as a deterrent for slugs and snails.
Add to compost.
Use to clean pans and vases – wear rubber gloves!
Use to remove stains in cups and mugs by leaving to soak in hot water overnight.