Go wild for wildlife with the Blue Campaign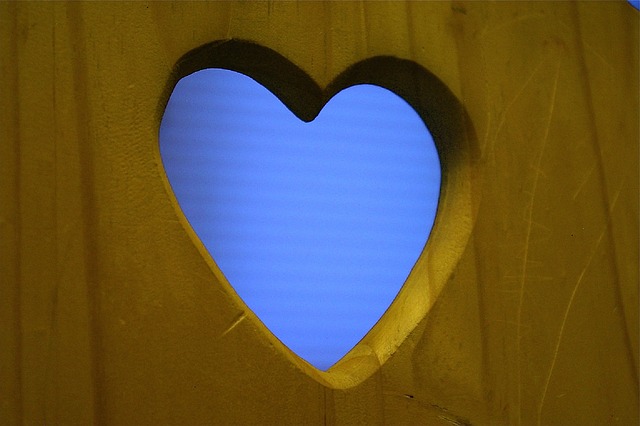 With over 97% of ancient wild flower meadows destroyed since the 1930s, our bees, butterflies, birds, bats and bugs are in trouble. They desperately need more land which offers a diverse source of nectar and pollen.
If you have a garden – no matter how small – then our wildlife needs you!
Carbon Neutral Aldbourne has joined the Blue Campaign which aims to halt the dramatic decline in biodiversity across the UK. The campaign promotes rewilding our gardens, road verges and school grounds by setting aside part (or all) of the land and allowing nature to take over. Blue hearts are displayed at each patch to indicate that rewilding is in process.
There are a few different options when it comes to rewilding so there is bound to be one that suits your patch and your preferences.
Option one: Do nothing (This is one for the lazy gardener ?)
The Blue Campaign recommends setting aside a patch and doing nothing with it. In theory, this gives the wild flower seeds in the ground and those which blow onto the patch a chance to take over. The process takes a while but before too long you could be seeing some very interesting grasses and flowers. Hopefully, you will also see the return of some interesting insects too.
If your grass has been mown and fertilised frequently over the years you may find that this approach doesn't lead to much diversity. You may also decide that this approach is too hands-off for you and you would prefer to 'manage' the process more carefully. If this is the case then there are other options which can also turn your patch from boring to biodiverse relatively quickly (especially if you follow our top 5 tips below).
Option two: Sow yellow rattle
This one requires some preparation of the ground and purchasing some yellow rattle wildflower seeds or plug plants. Yellow rattle, also known as the Meadow Maker, suppresses the growth of grasses by drawing water and nutrients from their roots. As the grass is suppressed it allows other wild flower seeds to germinate and compete with the grass leading to a more diverse patch.
Yellow rattle seeds can be sown in Autumn once the grass has been cut (with all the trimmings removed) and the ground raked to expose bare soil. If you want to start things off in Spring you can buy yellow rattle plug plants instead. Yellow rattle is an annual which means the plant will die after it has flowered and set seed. But if you leave cutting the patch until after it has set seed there should be plenty of seed in the ground for next year's flowers.
Option three: Sow a wild flower seed mix or plant plug plants
If you are looking for more impact straight away then you could opt to sow a wild flower seed mix or plant wild flower plug plants. If you do this it is important to choose wisely to ensure that the flowers are native (which means they will be suited to our native wildlife) and suitable for our soil (for Aldbourne this is chalk soil). As with option two you will need to prepare the ground first by cutting the grass, removing the trimmings and raking to expose bare soil.
To maximise your chance of successfully rewilding your patch follow our top 5 tips…
Size doesn't matter
Even if you only have a small patch (or if you don't want to give up on lawn mowing completely) you can still take part. If a large number of us take part and dedicate part of our space to this project we will be creating a patchwork (or wildlife corridors) for our troubled wild friends.
Ban the mower (or significantly reduce its use)
It is really important to let your patch establish without cutting it and interrupting the life-cycle of the plants. Mowing or cutting once a year is recommended after the wild flowers have set seed. All cuttings need to be removed from the patch to ensure the cuttings don't increase the fertility of the soil. Most wild flowers prefer low fertility soil. If you have chosen to rewild a large patch of your garden why not try mowing paths or small sections in it. This will give the patch a designed look and it will also provide plenty of opportunities to get up close and personal with the new creatures you have invited into your patch.
Ban pesticides and fertilisers
Seeing certain creatures like slugs and snails as the enemy is something we all need to stop. Poisoning slugs and snails has an effect on everything higher up the food chain resulting in the loss of our most-loved species including songbirds. Increasing the biodiversity in your garden can actually lead to less trouble with 'pests' as you invite in the species which see your pests as lunch. Let nature take control and try to see munch holes and leaf curls as a positive sign that your garden is a haven for nature.
Relax and enjoy
All too often we see our gardens as an extension of our houses which makes us want to manage and tidy everything to ensure it is clean and hygienic. Many of us worry about what the neighbours will think if we haven't mown the lawn for a few weeks. Nature is beautiful, wildlife is magnificent but it can also be messy and complicated! Try to relax and let go of your need to 'manage' the garden. Replace your need for neatness with a need to be close to nature and experience the joys of bio-diverse surroundings.
Share
We would love to see blue hearts popping up all over Aldbourne and we can't wait to see what people have done with their patches. Please send us photos of your amazing spaces or share them on our Facebook page.
We have loved seeing blue hearts appearing around the village. So much so that we have decided to take on an ambitious project to try to set up an Aldbourne Nature Reserve. This will be a patchwork of areas across the village providing much-needed food and shelter for wildlife.
If you decide to dedicate some (or all) of your garden to wildlife-friendly gardening we would love to include your patch in our nature reserve. Find out more on our Aldbourne Nature Reserve page.
To find out more about how Aldbourne gardeners are supporting the Blue Campaign check out our blog from Ros Oswald on creating a wildlife haven in her garden.
Where can you get a blue heart?
There is no need to spend any money on your blue heart. Hearts can be made out of old wood that is lying around in your garage or maybe you have some blue plastic which needs a new purpose?
We also have a talented woodworker in Aldbourne who has kindly said she will make us some blue hearts. So if you are not up for making one yourself please get in touch and we will get one to you.
Any questions please get in touch or send us a message on Facebook.