Aldbourne is giving hard-to-recycle waste a new life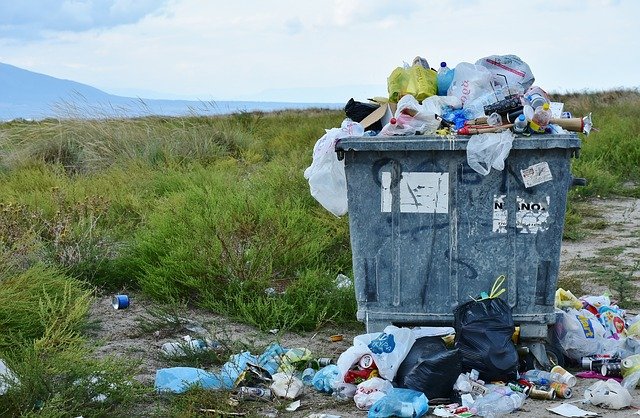 New collection points announced in Aldbourne – read on to find out what can be recycled and where the collection points are.
Did you know that your hard-to-recycle rubbish (think anything that can't go into your kerbside recycling boxes) could be collected and then recycled rather than ending up in landfill?
Terracycle is a social enterprise that has found ways to recycle hard-to-recycle materials. They have partnered with different companies and charities to save waste from landfill and raise money for charities at the same time.
At Carbon Neutral Aldbourne we want to make this as easy for you as possible and to minimise travel to collection points outside the village. So we have set up collection points in the village where you can now drop off the following items:
Crisp packets and Pringles tubes
Dental products
Pens
Batteries
Mobile phones and phone accessories including PopSockets and plastic phone cases
Printer cartridges
Coffee sachets and pouches
Blister packets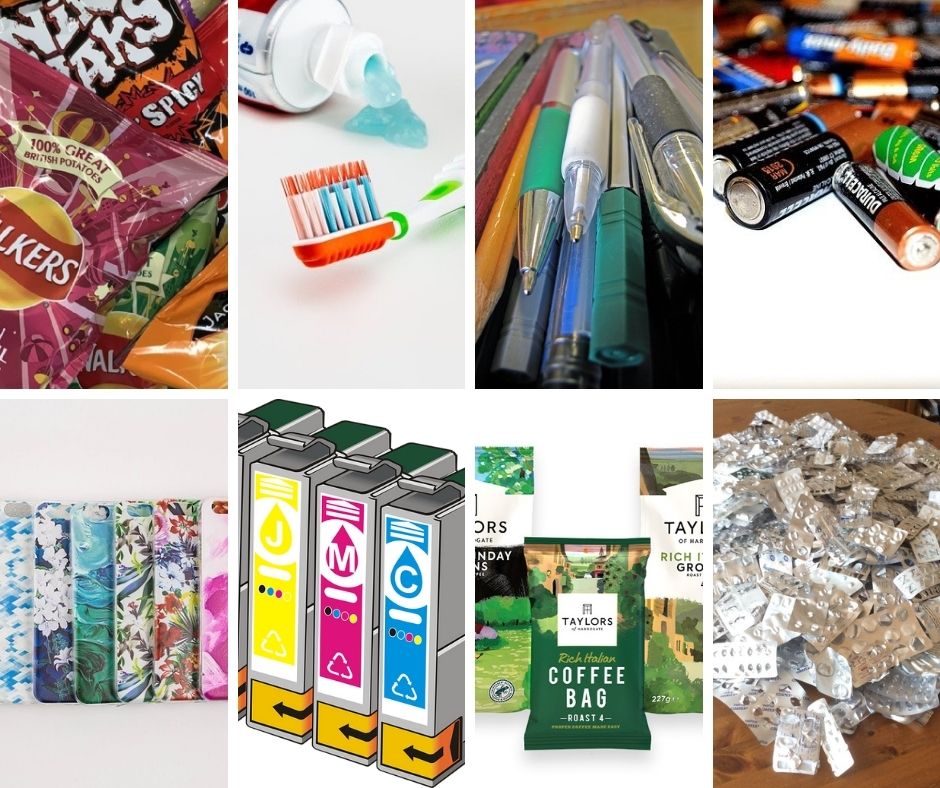 We now have 3 collection points in the village which collect all of the above items:
5 The Butts
17 Kandahar 
25 Oxford Street
The following collection points are also available in Aldbourne:
40 Whitley Road (collects batteries, blister packs and dental products)
The Post Office (crisp packets only)
St Michael's School (batteries only)
Community Junction (batteries, mobile phones and printer cartridges)
Coop (batteries only)
Please make sure that all items are clean and dry and please use the collection boxes provided.
What exactly can you put in each collection box?
Crisp packets and Pringles tubes: 
Yes – Any brand of crisp packets, any brand of popcorn and pretzel packets and multi-packs, any brand of nut packets. 
No – Seed packets, dried fruit packets, meat snacking packets and other brands of crisp tube.
Dental
Yes – Any brand of toothpaste tubes and caps, any brand of plastic toothbrush and outer packaging, any brand of floss container and outer packaging, any brand of electric and battery operated toothbrush heads and covers, electric flosser nozzles, flossing sticks and inter-dental brushes, dental floss containers, any brand of toothpaste cartons.
No – Toothpaste pumps, any toothbrush not made from plastic, electric and battery operated toothbrushes, dental floss, breath sprays, denture products, toothache kits.
Pens
Yes – pens, felt tips, highlighters, markers, mechanical pencils, correction instruments (tape and fluid pots), fountain pens, ink cartridges.
No – erasers, sharp objects (e.g. scissors), rulers, glue sticks, pencils.
Batteries – household batteries only
Yes – 6V, D, C, AA, AAA, 9V, button.
No – Any battery with a wire connected to it.
Phone accessories
Yes – All PopSockets products, all brands of plastic phone cases, all PopSockets packaging
Printer cartridges
Yes – ink and toner cartridges from both personal and commercial printers.
No – unwanted printer parts or accessories.
Coffee sachets and pouches
Yes – Any brand of coffee beans pouches, individual coffee bag sachets and ground coffee pouches.
No – Individual coffee bags, coffee capsules, ground coffee, cardboard packaging.
Blister packets
Yes – any brand of empty medicine blister packet.
No – cardboard packaging.
What about soft plastics?
It is now possible to recycle soft plastics (including bread bags, fruit and veg packets, baby and pet food pouches and salad bags) at Tesco in Swindon and in Marlborough. Find out more about the scheme and where it is available on the Tesco website.
How empty is your black bin?
When you start to recycle all of the items above as well as everything you can put out for kerbside collection your black bin should start to look quite empty. We would love to hear about your experiences… Does it take ages to fill up your black bin? What is now in your black bin (what do we need to find a collection point for next?!), what are you surprised you can now recycle? Get in touch by email or on our Facebook Page.
More on Terracycle
Find out more about Terracycle and exactly what they are able to recycle by visiting the Terracycle website.
If you have any suggestions for other items we should be collecting or you would like to set up a collection point please get in touch.