Why your old tech doesn't need to end up in landfill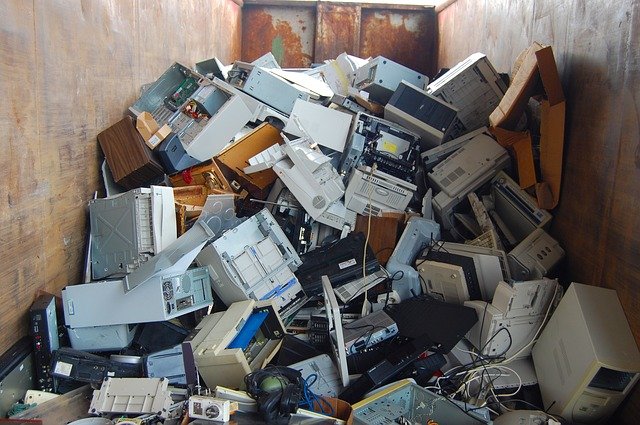 Green Machine Computers use unwanted IT for the common good. In this article Managing Director, Simon Crisp, talks about the issues facing the IT sector during the coronavirus pandemic and how your old tech could be put to good use.
The pandemic has brought serious supply chain issues for new computers (Laptops and Desktops) as many factories in China have been shut down for weeks if not months. With new stock in low supply companies have been buying equipment from the refurbished machines market. Because these larger companies have had to mobilise their whole workforce to work from home a large market share of the tech available has gone. The demand has been phenomenal.
With news of school budgets being cut, schools also have a serious lack of equipment for pupils, which could bring further demand from schools wishing to buy refurbished equipment. With demand so high for online sales of new or refurbished stock, prices are becoming ridiculous.
To add to this, the majority of second-hand tech equipment comes from Recycling Companies and with lots of their customers' offices "closed for business", less surplus equipment is being collected to replenish this supply. So stock in the refurbished equipment market is also becoming increasingly low.
Prices Treble
Second user equipment is now in very short supply and demand so great it is selling at a high premium. For example, an old Laptop that would normally cost you £50 on Ebay is now £100-150. Prices have doubled if not tripled in some cases.
Schools and Charities Need Help
The situation in my opinion is toughest for small businesses and charities, with restricted budgets and cash flow, who are trying to support their smaller workforces to be able to work from home.
We normally look after this sector and have contracts and relationships in place with many organisations which fall under the SME / Charity sector which we supply with donated or low-cost equipment.
All of the local schools, charities and businesses that we support and donate to are struggling, and we continue to provide what we can in terms of tech to help them.
Help us to Help Others
Our own situation has had a bumpy ride. Green Machine used to be able to supply, loan and donate laptops and computer equipment to SME's and charities all the time. Unfortunately, we lost most of our stock when our premises had a break-in back in April. With prices taking such a sharp increase and making very limited collections of equipment, we have found it almost impossible to replenish our stock and continue supporting the sectors we have helped for almost 10 years.
We need your help, please. Old tech however big or small is needed; if your office is lying dormant, if you have a pile of old tech that could be of use to someone else right now, please let us collect it from you.
We have all the badges and certificates required to collect the equipment efficiently and effectively from your premises and we will refurbish it to a high standard. Above all, we will make sure it goes to help and support a small business, a charity or a child who needs it for school work.
Email me at Simon.Crisp@greenmachinecomputers.com.
Green Machine is an award winning IT recycling, IT support and IT training academy, dedicated to Refurbish, Recycle, Reuse. We believe there is a useful life for the IT equipment businesses dispose of and we want to use unwanted IT for the common good. We support a number of charities, VSO's and SME's with refurbished, high quality equipment serviced by trainees we lead into IT apprenticeships.
For more information about our recycling services please read here: https://greenmachinecomputers.com/it-recycling/